DIGITAL STORYTELLING THROUGH FILMMAKING, PHOTOGRAPHY & WRITING
Everybody Has Dreams About Making a Movie...
We are here to make it happen! Crash Film School is a production, education and media outlet based in Seattle. We maintain free and low-cost access to digital filmmaking tools and training; from full production packages to workshops.
Make a movie with Crash Film School:
What We Offer:
We offer a range of digital production options for professional & first-time filmmakers.
Production Teams

2-Day Production Courses (Script-to-Shoot)

Promotional Videos

Personal Documentaries

Production Packages with Director of Photography (DP), Camera Person, Editor and Actors

Collaborative "Make-It-In-A-Day Movie" Productions

Media Workshops for Business Retreats

Media Literacy Workshops for Schools & Universities

Digital Art
We're your digital resource.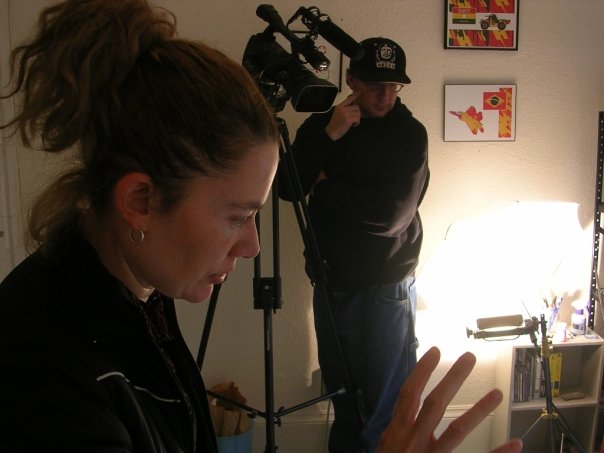 Production Resources for Any Budget
We work with your production and within your budget to provide exceptional resources from story development to DVD authoring. We can produce fast, high-quality, low-cost promotional videos like the book trailer for "American Junkie". We work with businesses, non-profits and individuals to broaden the scope of media producers and democratize the creative process.
Free & Low-Cost Access to Digital Filmmaking
We maintain free access to digital filmmaking tools and training. We provide resources and training for anyone interested in digital storytelling and video production. We focus on the unique vision of digital media production that builds capacity for life-long learning and creativity.
Contact us at crashfilmschool@gmail or fill out our contact form!
Call us at 323-451-2234
CRASH FILM SCHOOL THE PLACE TO CREATE YOUR DIGITAL STORY